Authority building is the most powerful SEO strategy. Period.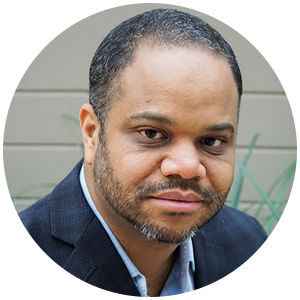 Is Google's AI Killing Your Online Revenue?
Recent advances in search engine technology have put brands on the defensive. Many have tried to hack Google with technical SEO manipulations… only to be left with a mere 10% bump in traffic.
With Google's evolving AI rendering technical SEO obsolete, Fire&Spark™ leverages Authority First SEO™ to double – or even triple – organic search revenue for strongly differentiated businesses. What's Authority First SEO?
Founded by technologist-turned-marketer Dale Bertrand, Fire&Spark™ marketing agency ignites your organic search traffic with highly combustible SEO strategies.
"We choose Fire&Spark™ to grow our business and double our organic revenue. They are the real deal. Unlike our previous vendor, Fire&Spark™ understood how to leverage our unique brand to reach our unique audience."
BRAD FLAHERTY – CMO, Fire Dept Coffee
Modern SEO
SEO has changed.
Nowadays, SEO is a winner-takes-all game. AI search algorithms and stiff competition for rankings mean that you can't rely on cookie-cutter SEO strategies. You must develop custom campaigns that fit your business, your customers and your competitive environment.
Last year's tactics are useless against sophisticated competitors in crowded markets. At Fire&Spark™, we follow an evidence-based approach to crafting SEO tactics that work today, not last year. The result is effective, resource-efficient, competition crushing SEO.
Strategy
Competitive Gap SEO
SEO "best practices" may not be enough to beat your organic competitors. This is why at the Fire&Spark SEO agency, we start by researching the strategies used by your direct SEO competitors. Then, develop a custom, focused SEO strategy for YOU designed to beat YOUR competitors for important keywords.
Three step process for SEO strategy development
1

Technical SEO and Content Audit

2

Competitor Strategy Research

3

Strategy Development
"I was blown away by Fire&Spark™'s SEO for Revenue approach. They have two decades of experience and it shows. They are the godfathers of content for SEO."
BRENDAN WALSH – Co-founder & CEO, Mole Street
Case Study
Fire&Spark™ Ignites Premium Footwear Retailer, Goat.com, with a 750% Traffic Increase
The hot premium footwear exchange Goat.com had an aggressive plan to grow organic search-based sales by 10x over two years. Fire&Spark™ worked closely with the company, analyzing and retooling the site's core SEO strategies and tactics. The results speak for themselves – a 750% jump in organic search traffic in less than a year … read more